Bonnevaux Advent Retreat (2020)
With Laurence Freeman OSB and Giovanni Felicioni
Given that most of our communication and exploration is - for the moment – online,
what better time to take part in an online retreat?
This preparation for the celebration of Christmas – where God becomes human and humanity recognises its divinity – will follow the rhythm of the Bonnevaux community, time for silence and sharing, for work and rest, solitude and community, through reflection on the great scriptural and physical symbols of incarnation, and guided reading
What you will discover on this retreat:
Lovers are always meeting for the first time
An Online Retreat with Laurence Freeman OSB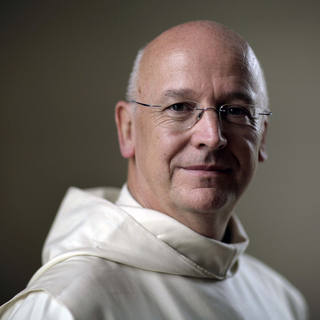 About Laurence Freeman OSB
Laurence Freeman is a Benedictine monk of the Monastery of Sta Maria di Pilastrello, Lendinara, in the Benedictine Congregation of Monte Oliveto and Director of The World Community for Christian Meditation. He is also Director of Bonnevaux, the International Centre of the World Community for Christian Meditation where he now resides. Fr Laurence 
© 2020 The World Community for Christian Meditation. No part of this content may be reproduced, translated, stored in a retrieval system, streamed, downloaded or transmitted in any form or by any means, electronic, mechanical, photocopying or otherwise, without the prior written permission of the publisher, WCCM.