Meditation: A Healing Response to Trauma
With Laurence Freeman OSB
Given that most of our communication and exploration is - for the moment – online,
what better time to take part in an online retreat?
The practice of meditation within a cultural and wisdom tradition has been shown to help refugees heal these invisible wounds of trauma.
In 2019, the UN refugee agency reported 26 million refugees and over 4 million asylum-seekers worldwide. We need a public mental health response to help forcibly displaced individuals to heal from trauma.
Meditatio is convening leaders in the field of meditation, mind-body medicine, and global mental health to explore meditation as a healing response to trauma. All those interested in learning about the healing practice of meditation and an effective way of sharing with refugees and other survivors of trauma are welcome to attend.
What you will discover on this retreat:
Session One
Session with Laurence Freeman OSB, Dr. Gregory Frichionne and Dr. Richard Mollica 
Session Two
Session with Laurence Freeman OSB, Tim Kelly, Marie Carlson, Ailsa Adamson & Giovanni Felicioni
Meditation: A Healing Response to Trauma
An Online Seminar with Laurence Freeman OSB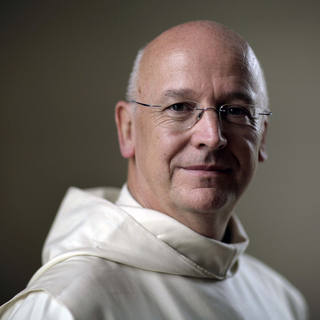 About Laurence Freeman OSB
Laurence Freeman is a Benedictine monk of the Monastery of Sta Maria di Pilastrello, Lendinara, in the Benedictine Congregation of Monte Oliveto and Director of The World Community for Christian Meditation. He is also Director of Bonnevaux, the International Centre of the World Community for Christian Meditation where he now resides. Fr Laurence 
© 2021 The World Community for Christian Meditation. No part of this content may be reproduced, translated, stored in a retrieval system, streamed, downloaded or transmitted in any form or by any means, electronic, mechanical, photocopying or otherwise, without the prior written permission of the publisher, WCCM.