Spirituality in a Secular Society
With Laurence Freeman OSB
Given that most of our communication and exploration is - for the moment – online,
what better time to take part in an online retreat?
The Seminar 'Spirituality for a Secular Society' drew more than 200 participants and focused on the unique characteristics and challenges of modern society.  Charles Taylor, author of 'A Secular Age' and  'Sources of the Self' is joined by his fellow winner of the Templeton Prize, Tomas Halik,  Ivana Noble (theologian) and Laurence Freeman.
What you will discover on this retreat:
Session One
Prof Ivana Noble – "Spirituality and Loneliness in the Post-Secular Societies"
Session Two
Laurence Freeman OSB – "Mystery in a Technological Age"
Session Three
Panel Discussion with Prof Ivana Noble and Laurence Freeman OSB
Session Four
Prof Tomáš Halík – "Atheism and Dark Night Faith"
Session Five
Prof Charles Taylor – "Shape of Spirituality Today"
Session Six
Panel Discussion with Prof Tomáš Halik and Prof Charles Taylor
Spirituality in a Secular Society
An Online Seminar with Laurence Freeman OSB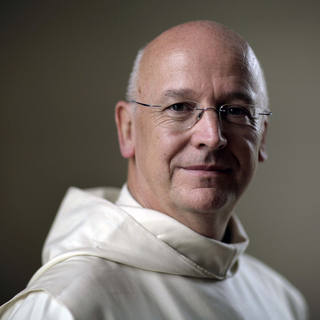 About Laurence Freeman OSB
Laurence Freeman is a Benedictine monk of the Monastery of Sta Maria di Pilastrello, Lendinara, in the Benedictine Congregation of Monte Oliveto and Director of The World Community for Christian Meditation. He is also Director of Bonnevaux, the International Centre of the World Community for Christian Meditation where he now resides. Fr Laurence 
© 2021 The World Community for Christian Meditation. No part of this content may be reproduced, translated, stored in a retrieval system, streamed, downloaded or transmitted in any form or by any means, electronic, mechanical, photocopying or otherwise, without the prior written permission of the publisher, WCCM.