Monte Oliveto Retreat 2020
With Laurence Freeman OSB & Giovanni Felicioni
Given that most of our communication and exploration is - for the moment – online,
what better time to take part in an online retreat?
The Monte Oliveto Retreat
We think of wisdom as the fruit of long life-experience. But the wisdom traditions are full of examples of the wisdom of inexperience and  the strength of a questing, youthful curiosity. 'God often reveals what is best to the young', says St Benedict. How can the generations, so often distanced from each other today, learn to drink from different streams of wisdom present at different stages of life – for the sake of the world and our future? 
As we were unable to be physically at Monte Oliveto this year brought this beautiful place of contemplation to Bonnevaux, which is rooted in the same monastic tradition and blessed by its own unique beauty.
Over the past thirty years the Monte Oliveto retreat has developed its own incomparable tone and format which have been adapted in this online experience from Bonnevaux: 
times of silence, 
discovering your body as an instrument of the music of the spirit, 
exploring insights that bring old wisdom to bear upon present times, 
contemplative eucharist,
meditation together (live from Bonnevaux) and
times of discussion and sharing.
We invite you to retreat and advance by stepping aside from the flurry of news reports and turbulent opinions to allow silence, friendship, the wisdom of the body and of the Word to refresh and restore us in order to see the meaning of what we are passing through at this time. You will find practical, detailed advice on how to develop your retreat experience in the conditions of your life at home or wherever you may be during these special days.
What you will discover on this retreat:
An Online Retreat with Laurence Freeman OSB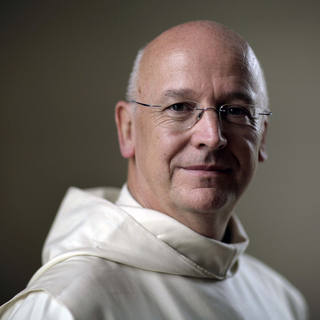 About Laurence Freeman OSB
Laurence Freeman is a Benedictine monk of the Monastery of Sta Maria di Pilastrello, Lendinara, in the Benedictine Congregation of Monte Oliveto and Director of The World Community for Christian Meditation. He is also Director of Bonnevaux, the International Centre of the World Community for Christian Meditation where he now resides. Fr Laurence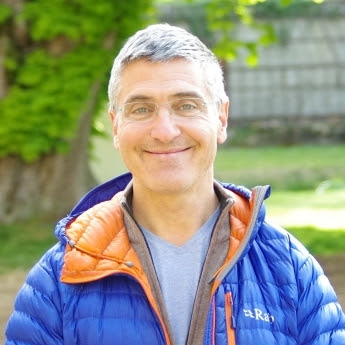 Giovanni Felicioni (Bonnevaux Associate Director) has been part of the WCCM since its inception in 1991. He is an Oblate, a certified Advanced Rolfer™, a Rolf Movement™ practitioner and a Yoga Teacher.
© 2020 The World Community for Christian Meditation. No part of this content may be reproduced, translated, stored in a retrieval system, streamed, downloaded or transmitted in any form or by any means, electronic, mechanical, photocopying or otherwise, without the prior written permission of the publisher, WCCM.