'Faisons-nous des progrès?' Avec Charles Taylor
Le thème de Charles Taylor interrogera si l'histoire peut être considérée comme le lieu d'une lente croissance de la vision éthique. Oserions-nous dire que nous nous améliorons ?
Chaque année, certains enseignants amis de la WCCM passent un long moment à Bonnevaux. Ils peuvent venir faire une retraite, écrire et partager la vie de la communauté résidente. Pendant une semaine, ils proposent un échange plus informel avec les membres et les invités présents, qui peut aussi devenir une session en ligne. Le point culminant de leur résidence est une retraite ou un séminaire qu'ils animent en présentiel et qui sont parfois diffusés en ligne en direct. La contribution de Charles Taylor à la philosophie moderne et à la compréhension de soi a été brillamment diversifiée et a influencé toute une génération. Ses grands ouvrages, Sources of the Self et A Secular Age, ainsi que sa collection d'essais, reflètent une maîtrise large et profonde de la culture, de la religion, de la théorie politique et de l'histoire des idées. Tout au long de sa vie, sa philosophie a été enrichie par sa participation à la politique ainsi que par sa foi personnelle.
L'espace réduit de nos intérêts égoïstes doit apprendre à se relier à l'espace plus vaste où les autres comptent en dehors de nous.
Mais comment cela se fait-il?
Nous voyons aujourd'hui comment des sociétés démocratiques peuvent glisser vers la construction de murs et l'agression contre ceux qui sont menaçants simplement parce qu'ils sont différents ou nécessiteux. L'amour de la patrie peut conduire à la haine de l'autre.
Sommes-nous néanmoins en train d'arriver lentement à une éthique commune qui reflète les grandes vérités des traditions de sagesse et qui nous permettra de "déposer le fardeau de la haine" ? Et dans cette lente croissance, les religions sont-elles en train d'être réimaginées, moins comme des systèmes fermés et plus comme des voies de transformation?
…Réchauffement climatique, intelligence artificielle, érosion de la confiance, groupes de pouvoir en conflit.
Comment l'évolution de la religion vers une intériorité unifiante influencera-t-elle l'avenir ? Et quel est le rôle des méditants dans tout cela ?
Tous les événements qui se déroulent à Bonnevaux offrent l'occasion de découvrir le riche patrimoine culturel et historique français et européen de l'Abbaye du 12ème siècle de Bonnevaux, ainsi que d'explorer la beauté variée et naturelle de la terre que nous cultivons comme un modèle de responsabilité écologique.
Déroulé de la soirée, à partir de 19h30
VEUILLEZ NOTER QU'IL S'AGIT D'UN ÉVÉNEMENT HYBRIDE :
Les paiements en ligne sont réglementairement effectués en livres sterling, le siège de la WCCM se situant à Londres, Royaume-Uni.
Contribution pour l'éventement en ligne – £15 (tarif réduit £7). 
Contribution pour l'éventement en présentiel – 5€. 
En plus de la contribution pour l'éventement en présentiel, il vous est demandé une cotisation d'adhésion de 10€.
Contribution pour l'éventement en présentiel pour les étudiants – 5€ avec une cotisation d'adhésion offerte.   
COTISATION D'ADHÉSION ** – 10€
La cotisation d'adhésion se règle une fois par an; elle est valable de janvier à décembre.
** Selon la loi française, vous devez être membre de l'association ABP (Abbaye de Bonnevaux – Centre pour la Paix) pour pouvoir participer à un événement sur place, à Bonnevaux – 86370 Marçay, France.
L'adhésion est sans engagement. Elle signifie simplement que vous êtes invité à participer à l'assemblée générale annuelle si vous le souhaitez et que vous pouvez recevoir des informations sur nos événements en cours d'année.
L'abbaye de Bonnevaux est le foyer spirituel de la Communauté mondiale pour la méditation chrétienne (WCCM), qui comprend un centre de conférences et de retraites consacré à la paix. Les activités de l'Abbaye sont organisées sous la responsabilité de l'Association Abbaye de Bonnevaux – Centre pour la Paix (ABP). L'Association est régie par la loi française du 1er juillet 1901 et est enregistrée à Poitiers sous la référence RNA : W863007299.
Adresse : Bonnevaux, 86370 Marçay, France. Numéros de téléphone : 06 33 43 71 71 / 06 61 96 57 74. José Pype, Président de l'association; Giovanni Felicioni, Directeur adjoint et responsable du programme.
Hébergement du site : Flywheel.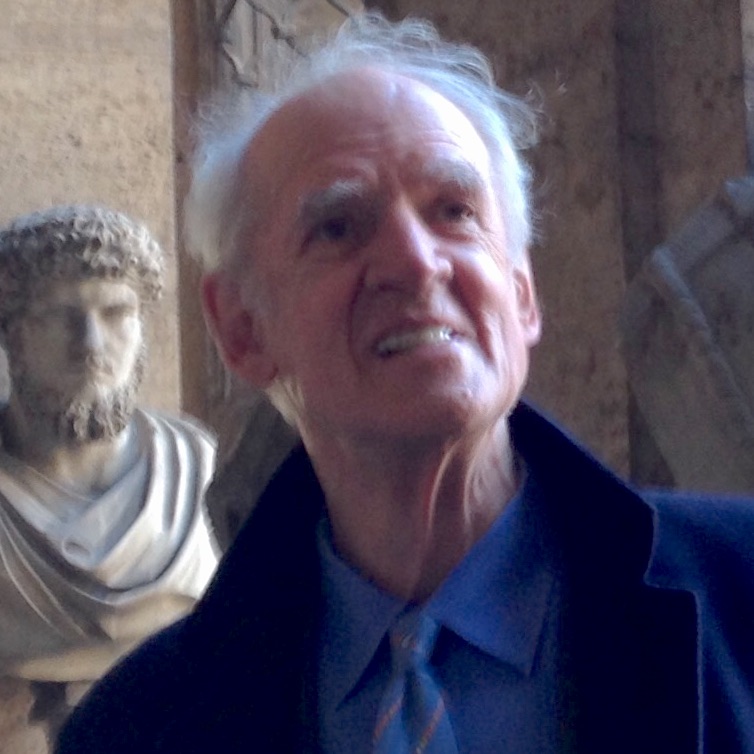 Charles Taylor est un philosophe canadien qui a apporté des contributions majeures dans de nombreux domaines de la théorie sociale et poétique, de la philosophie de l'esprit et de la pensée morale. Malgré la diversité de sa pensée, il se qualifie de "monomaniaque", préoccupé par une seule aspiration fondamentale : développer une "anthropologie philosophique" convaincante. Ses grands ouvrages, Sources of the Self et A Secular Age, ont changé la façon dont ces sujets sont perçus et appréciés. Il a toujours été actif dans le domaine de la politique et des questions sociales. Administrateur de la WCCM, il a animé le séminaire John Main en 1988 sur "L'identité chrétienne et la modernité".