How to start a meditation group
As with all gifts of a spiritual nature, meditation is deepened by giving it away – by sharing it with others who, like you, are searching for God at greater personal depth.  To share this gift of meditation you may be inspired to start a group.
There are many ways you can gather a group of people together to meditate on a regular basis.  It could be done informally by word of mouth, through an organized event or through a course. Here you find the necessary resources to help you to start a WCCM group either in a place or online. 

You can begin by contacting your National Coordinator who will share many useful resources with you and explain the essential simplicity of the WCCM meditation group structure  –  a teaching of meditation, a meditation period, a time for sharing. 
The local or national community  can also help to connect with an experienced meditator who can help to launch your new group. 
Please inform your National Coordinator of your plans!
To prepare you for starting the group, the short handbook,  A Pearl of Great Price by Laurence Freeman OSB,  is basic reading. It explains the purpose and structure of the group and its relationship to the local, national and global communities.  You maybe purchase the book here.
Resources for an Introductory Talk
"On Groups" by Paul Harris
Introduction to Christian Meditatino by Kim Nataraja (presentation)
Essential Teaching Presentation, by Peter Ng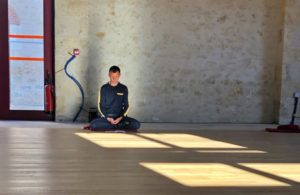 $19.99
A 6-week course on how to meditate and establish a regular practice