What is the Monte Oliveto Retreat?
The annual Monte Oliveto Retreat is a week-long silent retreat that brings meditators together from around the world to the peace of the spiritual home of the Olivetan Benedictine Congregation in Tuscany. 
The day is made up of times of meditation, yoga, teaching, worship, solitude and sharing. The surrounding countryside invites for afternoon walks and artistic creation. The spirit of silence during the day renews the spirit, while the evening meals a time of relaxation and friendship with retreatants from different countries.
"Monte Oliveto is a place of beauty, a place of silence and also a place of teaching. The three aspects are for me, very much important...And after a week of being here, you have new energy and a new sight of the totality."
WCCM Next Monte Oliveto Retreat, 24 June to 1 July 2023
At Abbazia Monte Oliveto Maggiore, Italy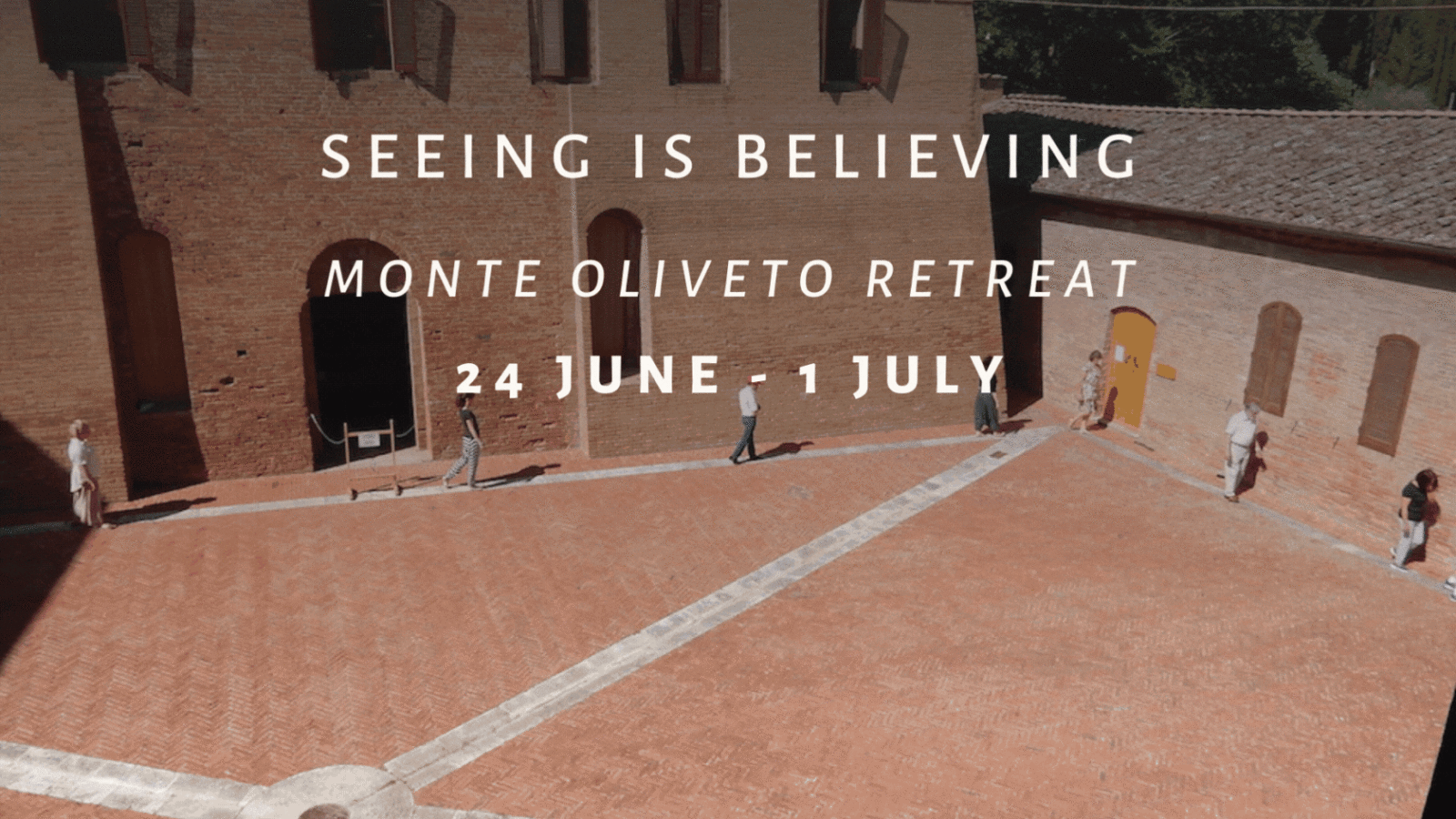 We can look at something but still see only what we imagine is there. We can have an experience and miss the meaning. Loss, grief, disappointment take their toll in life but can also be transformed by seeing what is really there.
The retreat is open to all, though it would be very advisable to have some experience of regular meditation before participating in this week-long silent retreat. Participants commit to the whole week and this is a condition of acceptance on the retreat.
This retreat is typically held in the summer months, but exact dates vary from year to year. To stay informed about upcoming retreats, please join our mailing list.
Watch this short video to see 'what's it like' to join the retreat.