Fully alive: Making contact with our own centre
A series of online workshops introducing meditation as a way to find our own centre
Created for the age group 16 - 45
More and more people in our society are beginning to understand that both our personal problems and those we face as a society are ultimately of a spiritual nature. The human spirit cannot find fulfilment merely in material success and prosperity. These are not bad per se but they are simply not adequate as a final or ultimate answer to the human situation.
What does the monastic tradition have to say? If we want to understand ourselves, if we want to truly know who we are, then we have to make contact with our own centre.
The series consists of 8 sessions, running from  February through October 2023. Each session will focus on a different aspect of meditation, with a general introduction to what meditation is, its benefits, meditation and mindfulness, and the balance between action and contemplation, among other themes. Each session will be led by a meditator who will share his / her first-hand accounts of meditation with respect to the theme covered. 
"Usually, at the beginning of the year, we have some goals and commitments. And what do you think about putting our goals on our agenda to start this year the practice of meditation?

We'd like to help you on this path. We developed a series of short meetings that can help you to start this practice with different young people from the world sharing their experiences of meditation. "
For anyone who is new to meditation and who perhaps has been asking himself/herself questions such as what is their purpose in life? How can I learn to be more centred? Anyone really, who would like to learn how meditation can help lead a more centred life. It is specifically created for the age group 16 – 45 and the questions they may have around society and the world we live in.
If you know anyone who may benefit from this series, please make sure to share this series with them. 
Schedule of Dates & Speakers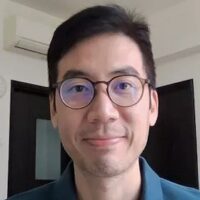 Meditation is a work of selfless attention that leads us into a journey from the mind to the heart. The beauty about this universal spiritual practice is it can be practised as a community. It is a discipline that is available to people from all walks of life. Above all, meditation is a form of prayer in the Christian tradition, and it brings us into union with God.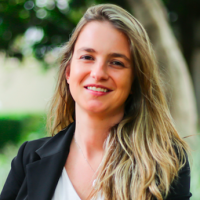 Meditation and the development of spiritual intelligence
Taynã is a WCCM oblate and International Coordinator of Meditation for Young people. A graduate in Social Communication with a master's degree in Social Psychology, she started her work in the community with a meditation project for children. In this talk, she explores the role of meditation in the development of spiritual intelligence.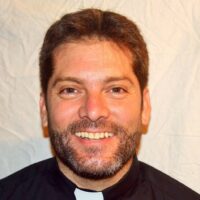 Meditation and Vulnerability
Father Patricio is the President of Amigos de Jesús, a Home for Children in Honduras. He is a missionary priest that lives part of the year in rural areas of  Western Honduras and the rest of the year in Argentina doing ministry and offering scholarships in the "Villages of Misery" of Buenos Aires. In this talk, he will reflect on the relationship between meditation and vulnerability.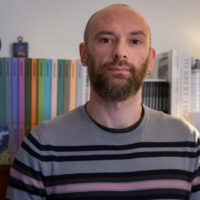 Meditation and Life Purpose
In our Western societies, many people nowadays suffer from depression, anxiety and a general lack of meaning and purpose in their lives. For some experts, this is a real emergency, especially among the younger generations.
This fact has many causes, and it can be very personal, but meditation can help every one of us to find a meaning for our lives, a deeper goal, reaching and finding the inner joy that inhabits us.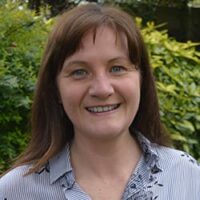 Meditation and Environment
Jane works as the Laudato Si' Officer in Trócaire and also with the Laudato Si' Movement. Her role involves sharing the wisdom of Pope Francis' encyclical, On Care for Our Common Home, with grassroots faith communities in Ireland. In her talk, Jane will address the question: How can faith groups engage in climate actions and respond to the cry of the earth and the cry of the poor?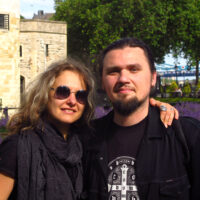 Meditation in time of chaos/war
Maria and Albert Zacharovy are WCCM National Coordinators from Ukraine, they are based in Lviv and are currently helping refugees from all over Ukraine while continuing to keep the meditation community alive and active, notably through online meditation sessions. In this talk, they will share first-hand the vital role meditation has played in these dark times of war, demonstrating the intimate link between contemplation and action.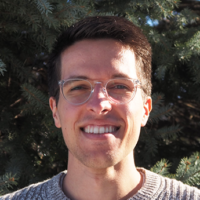 The balance between action and contemplation
Born and raised in Erie, Pennsylvania, Nick received his B.A. in Theology from Georgetown University and a Master of Divinity from Harvard Divinity School. His interests lie mainly in comparative religion, interreligious understanding, and religious literacy. He is a freelance writer and producer, and his work can be found in Commonweal, Peripheries, and the Ministry of Ideas podcast. In this talk, he will reflect on the balance between action and contemplation.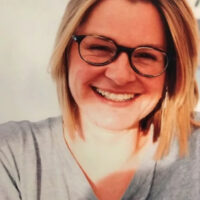 Meditation as a Lifestyle​
Growing up with her family on a farm in the countryside, Heidi naturally developed her understanding and enthusiasm for living and working in the natural world as part of a loving community. In this talk, Heidi will share from her experience of integrating meditation as a fundamental part of her daily rhythm of life.