To the places 
Where the Word Became Flesh and Dwelt Among Us
Day 2: Nazareth – Mount Tabor – Sea of Galilee
You might not like the commercialism of sacred sites but it doesn't have to prevent you from feeling the diaphanous nature of time. I like 'diaphonous' rather than transparency because it means bringing to light, making something appear. The shining of these places that we visited and prayed in today, reading and sharing the gospel texts associated with them, becoming silent in them and laughing in them – this shining is benevolent and kind to pilgrims and why not also to those locals helping us to be here and who make a modest living for their families by doing so?
In the church in Nazareth, much lower than the modern floor level, there is a first century church claiming to be Mary's home. It doesn't matter whether this is historically true or not. It is true to faith. We have only to suspend our disbelief and liberate our higher imagination as we do when we see a play or read a story. Here, ok near here, the Annunciation happened. Deep within her assent to the conception, however it happened, and out of sight in the caverns of time of creation emerging from eternity, the Word of God became flesh. In the special prayer of the mass that we celebrated it does not say 'in Nazareth', but 'here'. There is a little thrill in this as it brings it home in this naïve and overwhelmingly way the powerful claim to be believed.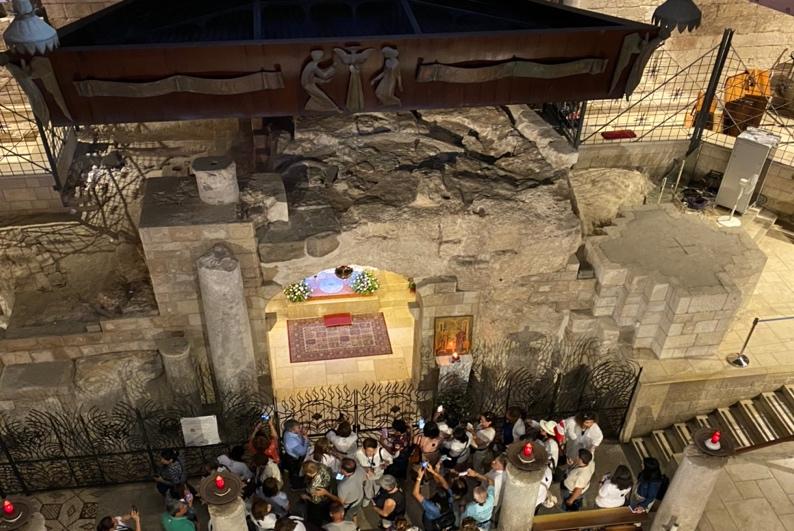 There's a lot to be angry or concerned about in the realpolitik of this 'holy land' but the diaphonous nature of the sacred is always somehow more real.
Putting the archaeology and legends together it makes sense that Mary and Joseph were betrothed neighbours in this little backwater town of 500 people (now 80,000). It was the hometown where the incarnate Word learned his ABC and developed his knowledge of the scriptures in the local synagogue; where he worked alongside the future universal Patron Saint of Workers, more as a general contractor or stonemason, perhaps, than a carpenter.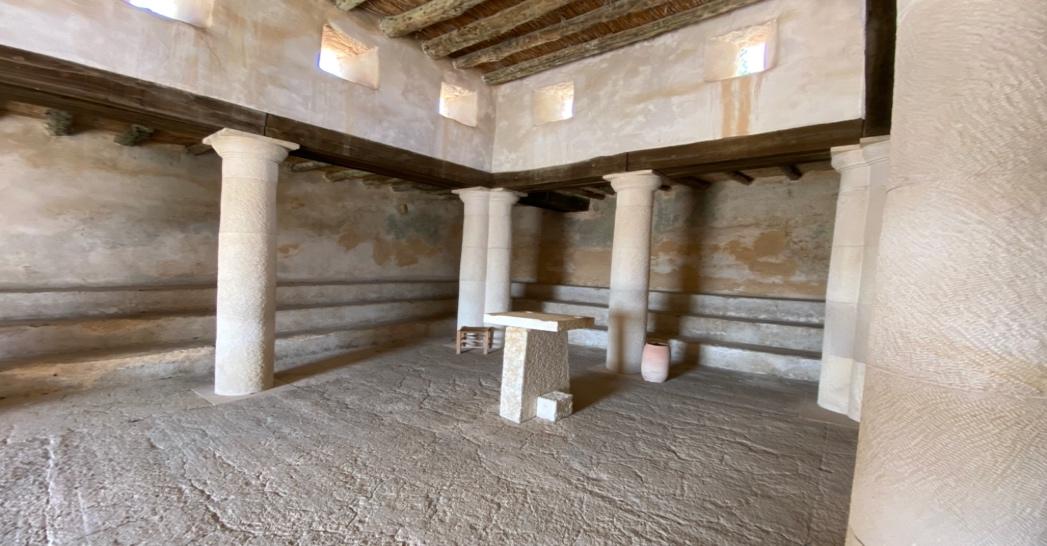 Mount Tabor is the only mountain for miles around and is a perfect breast shape: a sacred mountain long before Jesus walked up it with his closest three companions and became diaphonous to them in his transfiguration (which frightened them out of their wits.)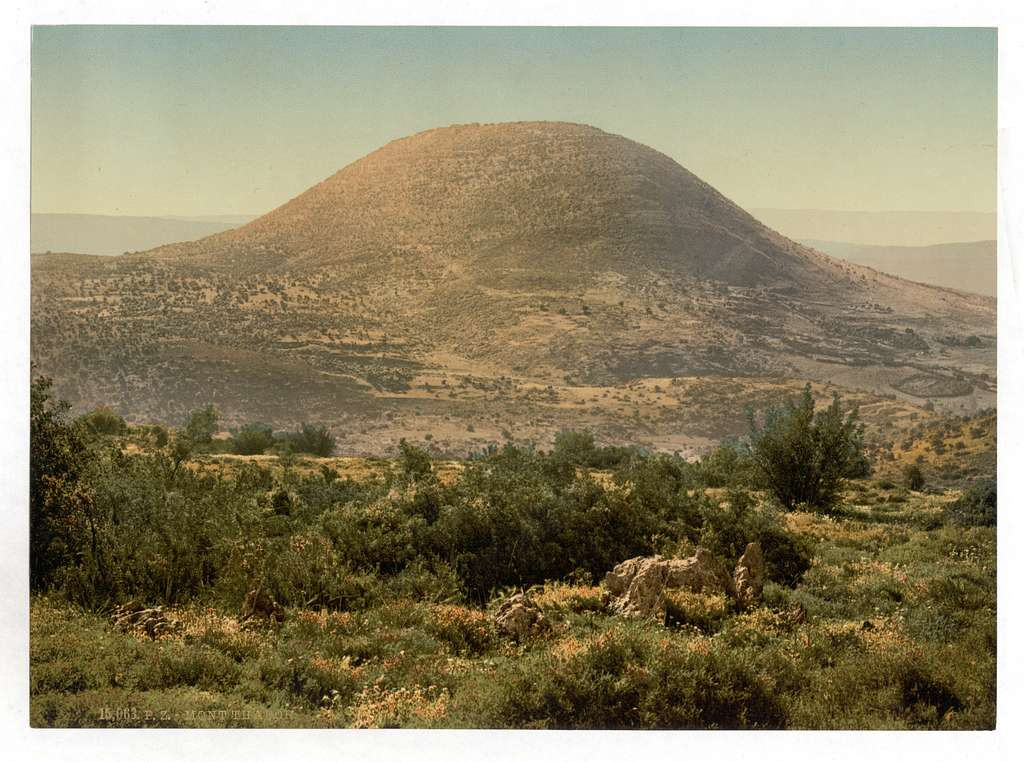 It reminds me of Hungry Hill across from Bere island and Arunachala where Ramana Maharshi spent his life. Mountains can be magical as well as mythical and mystical. And these different dimensions of consciousness can co-exist. Abraham met Melchizedek here and the tribes of Israel were given their boundaries from here. And here some of Israel's rulers erected altars for the worship of false gods.
We sat in the side chapel of Moses and read the account in Matthew. The Word becomes flesh in us more palpably when we share it with others than when we try to understand it alone. In community we can be more than when we are alone.
The Sea of Galilee. A lake 20 kilometres long but a sea of faith. It is strange how we feel at home here where time shines directly through the presence of nature without buildings or printed notices. The exaggerated space of the imagined shrinks to human scale. Here Jesus slept through the storm, calmed it and here walked on water. We only meditated on the water as the sun got lower and the sky more golden when the boat engines were silent. After, at the boatmen's insistence, we danced with them on deck. A good way, we felt, to end the day.