Nothing To Fear about Being Free
A self-paced Lenten Retreat online
With Laurence Freeman OSB
An online and self-paced Lenten retreat led by Laurence Freeman. You are encouraged to use this content to create your own Lenten retreat with your own rhythm. Please notice the talks and yoga sessions are recorded (not live-streamed events).
A self-paced Lenten Retreat online
As a participant in this online self-paced retreat, you will find many great benefits.
Teachings by Laurence Freeman.

 

Yoga lessons led by Giovanni Felicioni.

 

Guidance to start to meditate, or to help you on your journey if you are already practicing.
Everything you need to create a retreat at home using the time you have available at your own pace.
The Rule of Benedict says that our life should be a continuous Lent. So, this retreat which was led at Bonnevaux to begin Lent can be used at home at your own pace and at anytime.
It is an opportunity for a spiritual check-up and self purification as found in many traditions.
This Lenten retreat, originally hosted at Bonnevaux, is an annual time for a spiritual checkup and self-purification, as found in many traditions. Lent is a 40-day period in which we learn better self-discipline as well as the gift of other centeredness. In this retreat to begin Lent, Laurence Freeman explores the positive side of asceticism and why there is nothing to fear about allowing ourselves to be free. He will also suggest practical ways of making Lent a time for releasing joy, energy and hope, to become ready for the fuller life awakened at Easter.
What you will discover on this retreat:
Make Your Retreat at Home
How to structure a retreat day, How to practice Lectio Divina, suggested readings
Teachings By Laurence Freeman
Talk 1: Lust for Life
Talk 2: What is meditation?
Talk 3: Levels of Consciousness
Talk 4: Casting out Fear
Talk 5: The Space Between Words
Yoga Sessions with Giovanni Felicioni
Five yoga sessions recorded at the Barn in Bonnevaux
Liturgical celebrations
Celebrations from Bonnevaux part of the Lenten season 2022
Nothing To Fear about Being Free
An online self-paced Lent Retreat with Laurence Freeman OSB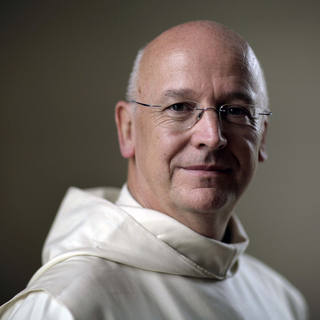 About Laurence Freeman OSB
Laurence Freeman is a Benedictine monk of the Monastery of Sta Maria di Pilastrello, Lendinara, in the Benedictine Congregation of Monte Oliveto and Director of The World Community for Christian Meditation. He is also Director of Bonnevaux, the International Centre of the World Community for Christian Meditation where he now resides. Fr Laurence 
© 2021 The World Community for Christian Meditation. No part of this content may be reproduced, translated, stored in a retrieval system, streamed, downloaded or transmitted in any form or by any means, electronic, mechanical, photocopying or otherwise, without the prior written permission of the publisher, WCCM.