We often associate Lent just with "giving something up". But it is also a good time to begin or to deepen the practice of meditation. Sensing God is a practical introduction and guide to meditation in the Christian tradition illuminated by scripture. The book shows how to meditate and offers personal support in the 46 inspiring daily reflections on the Gospels.
"This book is a guide and, I hope, a friendly companion to an interior journey of forty days that you can make through the special period of Lent. It can be a way of beginning to make the practice of meditation a part of your daily life.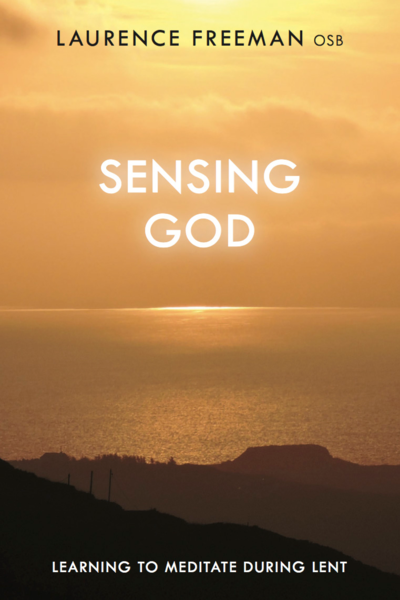 "Laurence Freeman has the ability to say profound and revelatory things in simple sentences and a convincing voice that could only come from a very clear place within. This is a rich feast that will not just feed but might just transform the reader. It will lead you through a new kind of Lent."

Fr. Richard Rohr, O.F.M. Center for Action and Contemplation, Albuquerque, New
Mexico
Order your copy of Sensing God from the WCCM Media page here.
Order the book and e-book on Amazon here